Laser cut
With a long experience in cutting metals for many years, DVAI naturally offers laser cut of stainless steel pieces. Discover our abilities quickly.
Laser cut for 30 years
Expertise
Laser cutting of stainless steel pieces has been DVAI's specialty for 30 years. DVAI is therefore the benchmark in the field of stainless steel laser cutting, especially for large / large sizes and also for high thicknesses.
For its laser cutting activity, DVAI has several laser cutting machines equipped with 6000 watt laser power sources..
Specialist
Laser cutting specialist
Specializing in metal laser cutting, DVAI has focused on its development in stainless steel and aluminum laser cutting. Located near Paris, it is the largest laser cutting center near Paris and thanks to a dedicated logistics network, DVAI delivers laser cutting all around France.
Laser cutting is an advanced technology that uses a CNC laser beam for metal cutting by focusing a large amount of energy on a specific point. The resulting cut is high precision and high performance.
Laser cutting is done under nitrogen to avoid oxidation and calamine on stainless steel and aluminum: We speak of white laser cutting.
DVAI offers laser cutting in high thicknesses up to 25 mm and on large dimensions up to 2500 x 6000 mm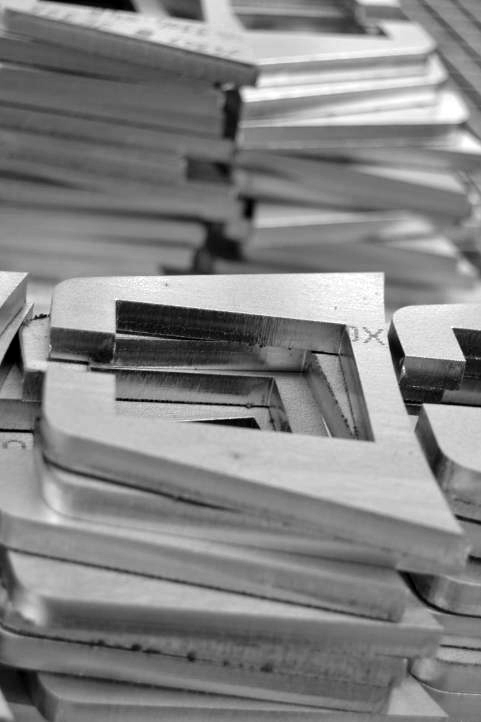 Stock of stainless steel sheets
A permanent stock of sheet metal for short lead times
Responding to the requirements of the nuclear, petrochemical, agrifood, building, decoration and aeronautical sectors, DVAI has acquired a great expertise in stainless steel and aluminum laser cutting.
To ensure short lead times, DVAI has a stock of 1000 tons of sheet and stainless steel plate of 8 different grades: 304L – 316L – 316Ti – 310S – 321 – UB6 – UR45N – UR35N and a stock of plate in aluminum ALU 5754 and ALU 5083.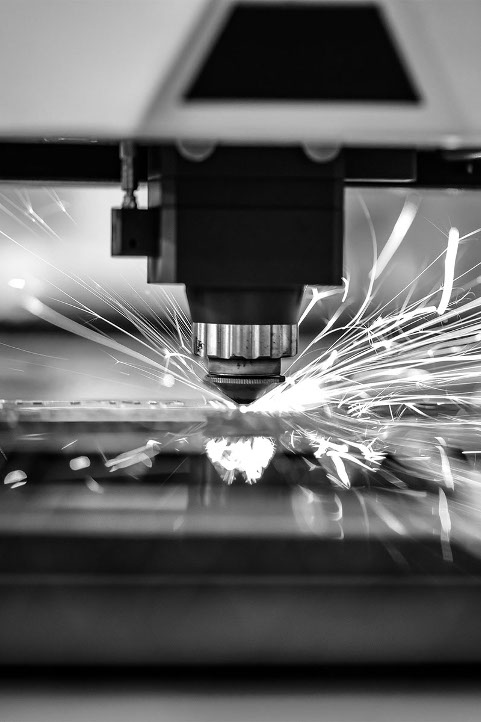 Several laser cutting machines
DVAI uses CO2 laser machines to cut thick sheets with precision and quality and a fiber laser cutting machine for cutting at very high speeds at controlled costs.
Advantage of the CO2 laser cutting technology : The CO2 laser allows to obtain a better quality of cutting for the pieces in thicker with a high precision.

Advantage of FIBER Laser Cutting Technology

: Fiber is a very fast cutting laser technology that allows for good quality pieces.
DVAI is a pioneer in 25mm thick stainless steel laser cutting on large 2m x 6m and 2.5m x 6m formats. Capable of managing your outsourcing business for both single parts and large quantities through the small series, DVAI meets all your projects of laser cut parts in stainless steel and aluminum.
Technical characteristics
Technical characteristics of laser cutting
Cutting tolerances are similar for both technologies (CO2 laser and fiber laser).
White cut from 0.5 mm to 25 mm stainless steel
No cutting blank
Low laser beam size
Cutting tolerance
Thickness 0,5 à 8 mm : +/- 0,3mm
Thickness 10 à 25 mm : +/- 0,5mm
As a manufacturer of pieces equipment for tanks or subassemblies, DVAI goes further than cutting pieces and offers its customers a service of completion :
Folding sheet metal on a large folder
Machining on cut pieces (tapping, drilling, surfacing, …)
We can indeed shorten your deadlines: bending, machining, rolling, welding your parts.