Plasma cutting
DVAI continues to invest in offering customers all the traditional cutting techniques of stainless steel. Thus, equipped with a brand new machine, DVAI proposes the plasma cutting of your pieces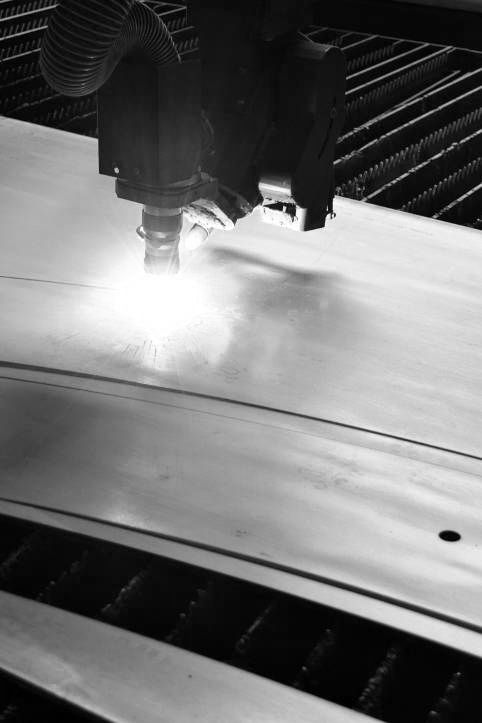 Characteristics of HD plasma cutting
DVAI cuts 100% of stainless steel pieces to ensure a high level of quality, and our machines allow cutting with great precision.
A good organization and a permanent stock of stainless steel sheets in 8 different shades makes it possible to hold very short lead times for all thicknesses.
To facilitate assembly or machining, the plasma cutting machine can etch marks on pieces.
Technologies:
1 plasma cutting machines with table length 8m (large size)
1 large format cutting machine: 3m x 8m – cutting thickness: 60mm max.
1 New generation 5-axis head for chamfering during cutting.
Capacités :
Clean cut for your stainless steel parts
Low cutting edge: High Definition Plasma
DVAI, as an cutting expert, masters the plasma cutting of stainless steel parts. That's why we are present for projects before boilermaking, for all that requires metallurgy.
As a manufacturer of parts or subassemblies, DVAI goes further than laser cutting pieces : for your maintenance work we can indeed shorten your time : bend, machine, roll, weld your parts