DIN28011 Tank head GRC - NFE 81102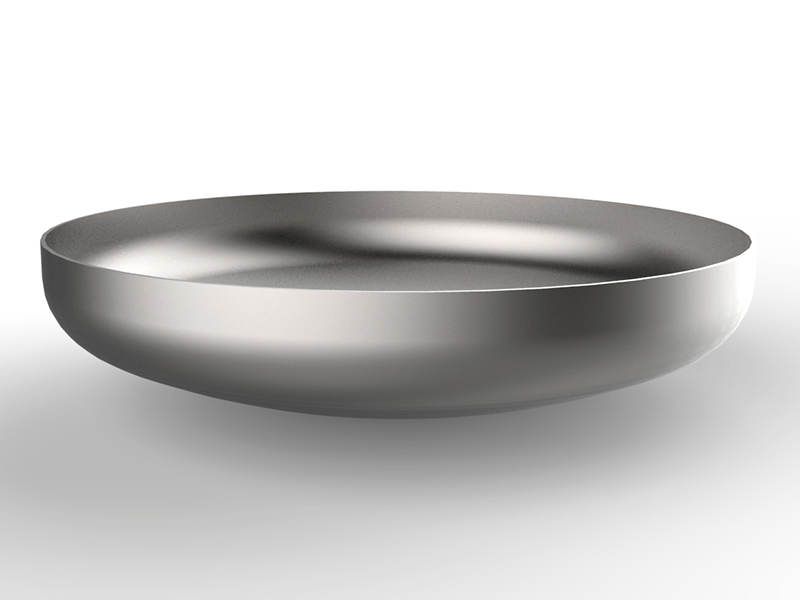 DVAI supplies dished head GRC according to NFE81 102 or Torispherical Head according to DIN28011 for tanks and pressure vessels.
DVAI manufactures your heads and bottoms by 2 differents processes depending on the diameter and the thickness:
– cold press dishing process and flanging,
– spinning forming process.
Dished heads are manufactured from DVAI's stainless steel plate stock in order to master the quality and deadlines.
Technical features of DIN28011 heads

Ri (spherical radius) = De (external diameter)
E = Thickness
Rc (knuckle radius) = 0.1 x De
h2 = Ri – √ ((Ri – rc) ² – (K – rc) ²)
With K = 0.5 x (De- 2 E)
Values for DIN28011
Ri = De
Advantages of DVAI tank heads
DVAI is the only manufacturer of tank heads with a huge stock of stainless steel and all manufacturing machines. For the success of your tank project, entrust the manufacture of your heads to a subcontractor with the raw material in-house for immediate production. The internal manufacture of heads guarantees you the control of quality and deadlines.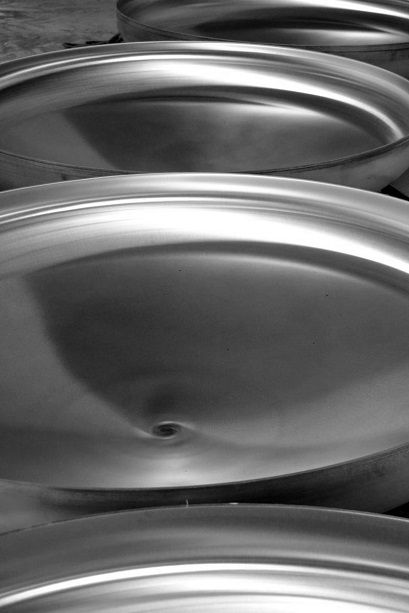 Polishing klopper heads
For the agri-food industry, it is very often required to polish the tanks with maximum roughness. Thus, DVAI can carry out the automatic inside polishing of you tank heads from diameter 500 millimeters up to diameter 4000. Also for aesthetic reasons, DVAI can polish the outside of your klopper head.
Openings for nozzles
Indeed, DVAI can cut all openings on your tank head, so that you receive your equipment ready and save valuable time. The cutting is made with water jet and is therefore of great precision.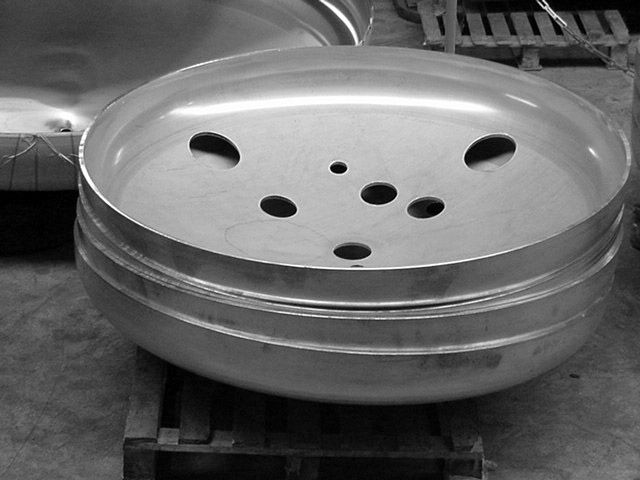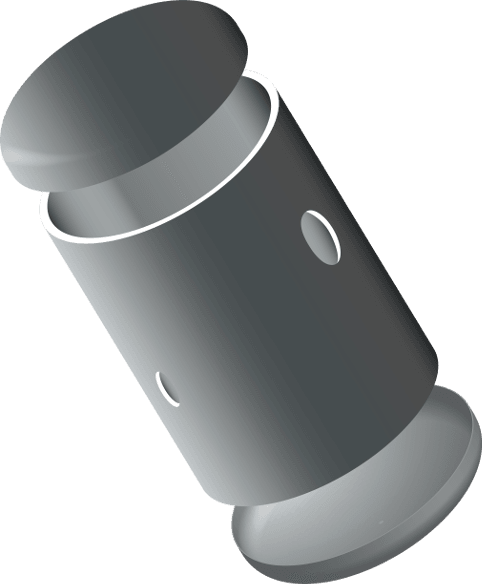 Rolled shell manufacturing
DVAI can supply you shells with the same expansion length as the heads.