Know-how
Stainless steel shells manufacturing
If you need a full tank, DVAI produces every part of it, including stainless steel rolled shells, from 200mm to 3000mm diameter and with a maximal height of 3000m.
DVAI is the only French tank heads manufacturer which has in its workshops the stock of stainless steel sheets (304L, 316L, 321, 316TI, 310S stainless steel), duplex (UR35N and UR45N) and has all the required machines for cutting and rolling.
– DVAI manufactures your shells with the exact expansion length of your heads for easy assembling
– DVAI can carry out the polishing of your cones and shells
– DVAI can pull down the cones' edges to manufacture conical heads
Rolling shells
Each shell is manufactured within our workshop in Tournan en Brie (France) thanks to our stock and rolling machines.
All the stainless steel plates are identified by their Certificate 3.1 according EN10028-7 and ASME SA240/ASTM A240.
DVAI can supply the welding process system (WPS) and the welder qualifications (WQ).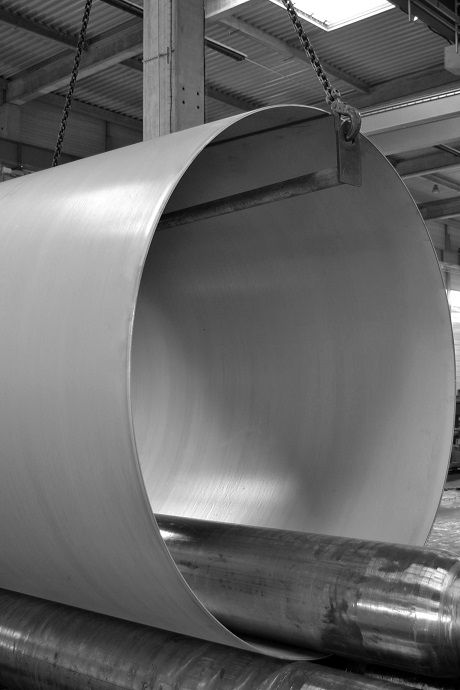 Shell manufacturing steps
There are several steps to follow in order to manufacture a shell :
01. Cutting a stainless steel plate.
02. Rolling
03. Welding
04. Final rolling (to make the welded part roundness)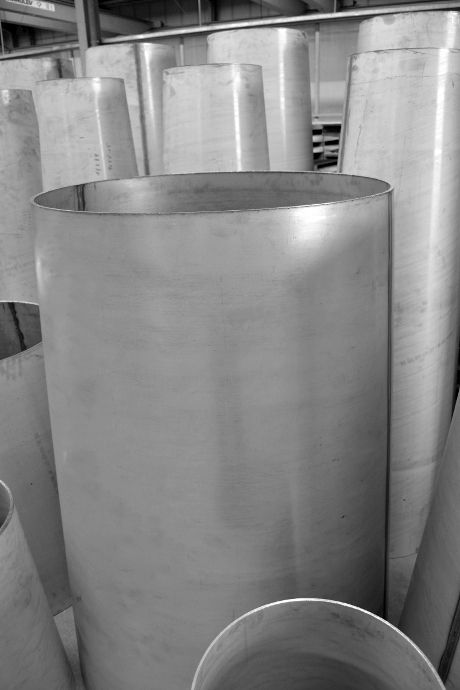 Stainless steel cones
Rolling cones
DVAI manufactures stainless steel conical shells for vessels. The conical shells for tanksconical shells rolling is done in our workshop from cut and qualified stainless steel plates for the manufacturing of under pressure items (PED Western Europe origin plates).
DVAI can also flange the edges of the conical shells to obtain conical heads for a perfect assembly between conical heads and shells.
DVAI manufactures according European construction codes and can do the destructive and non destructive testings (macrography, sample test, radio tests upon welds, penetrate testing according to COFREND etc).
Stainless steel spiral jacket
DVAI offers stainless steel spiral jacket in 316L adapted upon shells.
DVAI delivers you the spiral jacket ready to be welded on your shells:
precise us the diameter of your shells
the model between the 2 models that we propose
the number of 360° spiral
MODEL 1 : SPIRAL JACKET 93 MM LARGE – THICKNESS 3 MM – 316L
MODEL 2 : SPIRAL JACKET 62 MM LARGE – THICKNESS 2.5 MM – 316L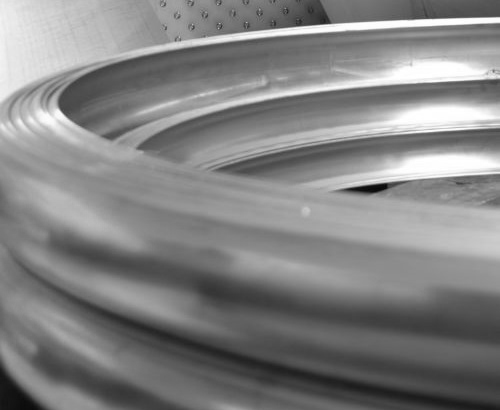 Service
DVAI tank kit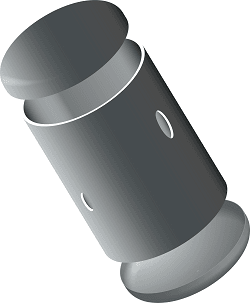 DVAI can provide you a tank kit with :
– your Tank heads and bottoms with openings for nozzles (optional)
– your Rolled shells with the same expansion length as the heads and with openings for nozzles (optional).
By manufacturing each part of your tank, we guarantee an easy assembly.