Pillow plated conical head
DVAI is the only manufacturer in Europe to master laser welding for pillow plates along with conical head shaping.
DVAI manufactures pillow plated conical heads for your use in stainless steel vessels.  These heads are equipped by laser welded pillow plates according to your drawings for heating and cooling applications.
DVAI manufactures conical heads with pillow plates up to diameter 4 meters and 15 mm thick.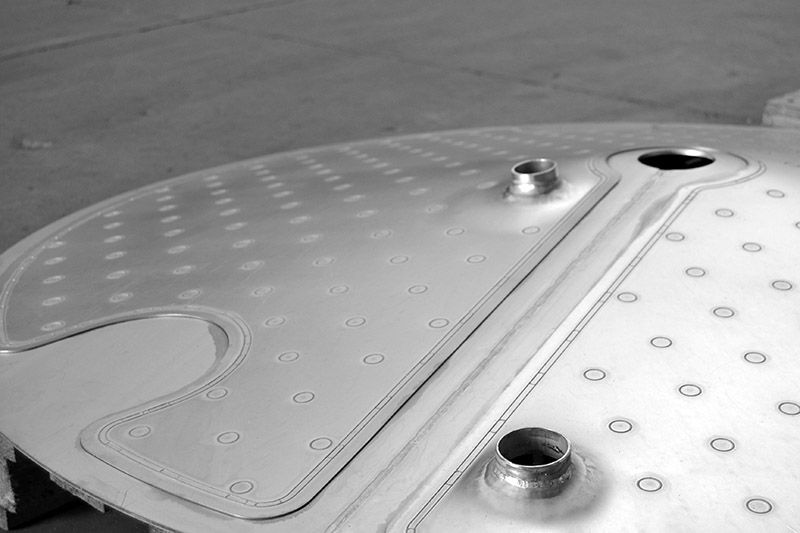 Pillow plate orders
After reception and validation of an order, the technical office designs a drawing presenting:
the shape of the two plates (metal base sheet and the pillow plate sheet)
the positioning of IN and OUT hole connections for heat transfer fluid
the welded spots pattern
eventual continuous welded lines for mastering the circuit
This drawing is submitted to the client for validation
Manufacturing starts immediately after the client's agreement enabled by DVAI's complete stock of plates as well as all the machines necessary for the cutting.
Pillow plates are delivered non-inflated along with the installation notice for the in and out connections and helpful advice for inflating and eventual repairing.
DVAI supplies pillow plated barrels by laser welded spots for your storage vessels, fermenters and stainless steel reactors