All cutting technology for stainless steel
Supplier specialized in stainless steel cutting, nickel alloys, titanium and aluminum, DVAI brings together, on the same site of production in France, cutting technologies allowing to realize your stainless parts: laser cutting, water cutting, plasma cutting or cutting by sawing (saw cut). One supplier for all your cuts and the assurance of getting the best delivery time with the best value for money.
Laser
Laser cutting for stainless steel
Today, many pieces for boilermaking industry, metalworking and industrial metalworking are cut with laser technology for a better precision. It's another cutting technology available for our customers. DVAI has severals laser cutting machines with large format (2500mm x 6000mm) able to cut austenitic stainless steel, refractory stainless steel and duplex up 25 millimeters thick.
The stainless steel welding is of better quality when the pieces are cut with laser technology without draft. Equipped with ultra-fast lasers, it's possible to make perforated sheets or stainless steel sheets with special perforations by limiting the deformations due to heating.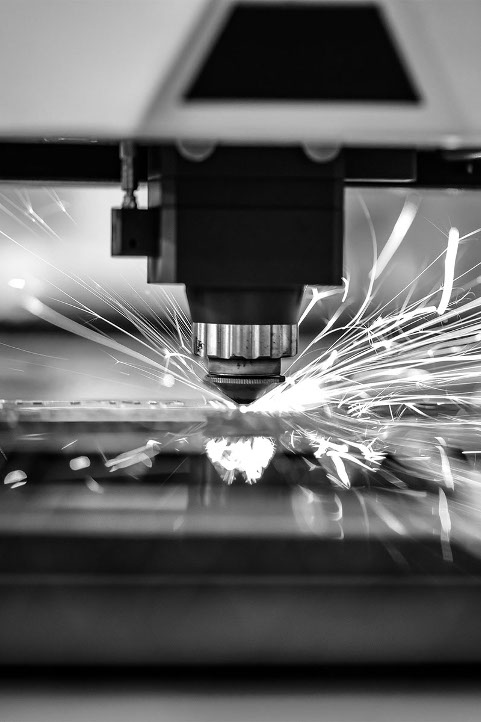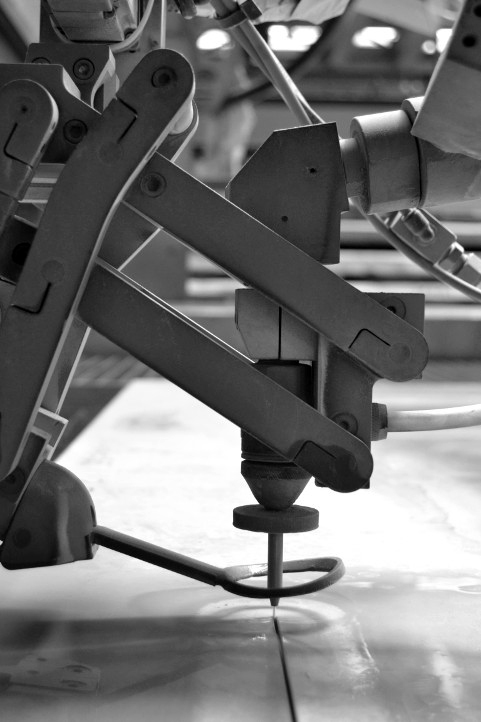 Water jet
Water cutting for stainless steel
Technology for cutting metal in a very wide range of thickness, the water cutting is a technology that DVAI naturally acquired. Equipped with a CNC machine with 2 cutting heads and a large format of 4 m x 14 m, DVAI workshop can cut any custom stainless steel pieces.
Plasma
Technologie de découpe inox au plasma
Plasma (sometimes called oxycutting) is a technology that allows to quickly cut pieces of boilermaking industry that do not require high precision. With the latest generation of high-definition plasma.
304L stainless steel or other austenitic stainless steel (316L stainless steel, 316Ti, 904L, 321), refractory stainless steel (310S) or duplex stainless steel, all grades can be cut on our machines. So washers, disks, rectangles, all forms of pieces are achievable.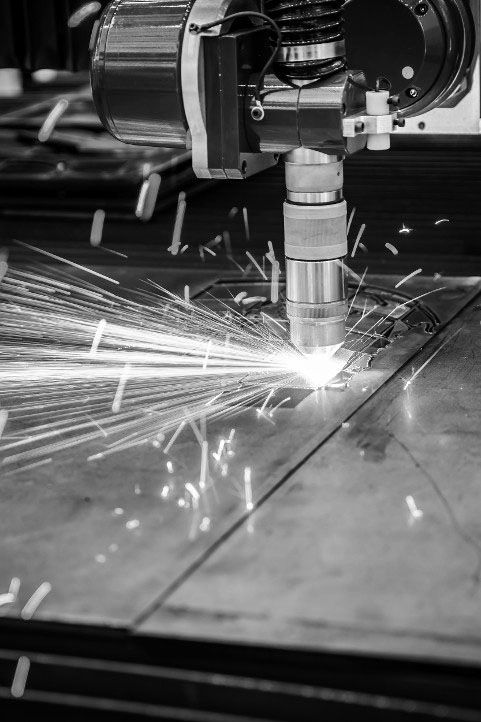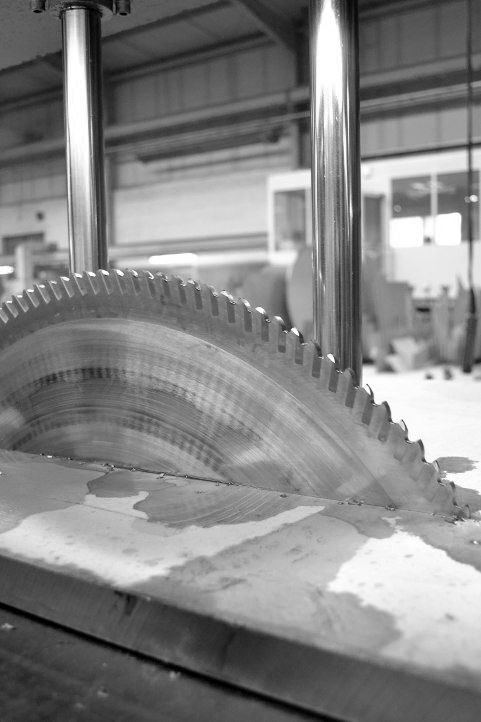 Saw
Saw cut
Other cutting technology, the saw cut is also a technology that DVAI can offer to its customers for cutting rectangular pavers. This is to cut the sheet with a circular saw blade that allows to make straight cuts in steel sheets. Highly used by mechanical customers, sawing is a way to make machined blocks simply. Indeed, it is possible to directly drilling, tapping or milling) on ​​sawn blocks because the faces are straight and of acceptable accuracy.
Certified
Cutting quality stainless steel sheets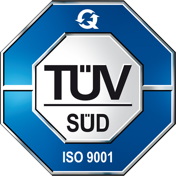 Whatever the technology used to manufacture your pieces, the same quality process ISO9001 V2015 is applied: each stage of manufacture is drawn and placed under the responsibility of serious and competent operators:
– Registering your cutting order in our
– Full contract review before cutting out
– Sending the order acknowledgment by fax or email
– Launch of the order in manufacturing
– Drawing or recovery of pieces according to the provided files (DXF or DWG)
– Production and cutting of pieces
– Marking report on all pieces debited according to our internal procedure
– Pieces preparation : deburring on the underside to eliminate defects and avoid any risk of injury or breakage in your workshops. For the safety of your operators in reception and assembly all pieces delivered by DVAI are deburred.
– Final inspection before shipment : dimensional inspection, marking report
– Packaging of the order: all the pieces are packaged, the pallets are filmed with heat-shrinkable plastic and marked with Scotch tape, the order number is written on the packaging
– Shipping: 3 modes of transport are used daily: express transport, national courier and specific charter.
Short cutting time
In order to guarantee short delivery times, DVAI has set up an express cutting service that allows it to ensure trouble-shooting in a very short time.
For this purpose, DVAI has a stock of more than 1000 tons in sheet and plate in 8 different grades of stainless steel from exclusively European steel mills :
304l stainless steel – 1.4307, 316l stainless steel – 1.4404, 321 stainless steel – 1.4541, refractory stainless steel 310s – 1.4845, 316Ti stainless steel – 1.4571, ub6 stainless steel – 1.4539, duplex stainless steel : uranus 45n – 1.4462, uranus 35n – 1.4362.
DVAI also offers a custom cutting service on the customer's sheet, guaranteeing the optimization of the material and the traceability of all cut pieces.
Logistics service for the shipment of cut stainless steel plates
– Express delivery: all your packages of less than 30 kg delivered the day after the expedition
– National delivery: your parcels on pallet of less than 250 kg delivered in 24h-48h
– Chartering: your parcels over 250 kg delivered by specially chartered truck (live delivery).
For 30 years, DVAI has developed at the national level a network of reliable carriers by favoring direct transport to deliver your stainless steel plate and aluminum.
Optimization of cuts in stainless steel plates and sheets
DVAI uses a high-performance software for the programming of your stainless steel cut plates, allowing the integration of customer files (DXF, DWG) and the optimization of the nestings, minimizing the raw material involved.
Custom cutting work : Give us your plates and we optimize their use for the realization of your orders. We take care of their management for you in full transparency.
Completion
Completion services in addition to cutting
In addition, DVAI is able to provide a finishing service on the cut pieces with sheet metal bending, simple mechanical operations for the boiler, polishing.
Pieces cut and folded
To supply semi-finished parts, DVAI can bend your pieces with a numerically controlled press brake. Carters, spars, supports, many possibilities in terms of folding and folded parts are available to you.
Machined pieces in mechanics
Many boiler pieces can have simple mechanical machining (drilling, tapping, countersinking). DVAI in addition to the supply of the cut raw material can realize for you these mechanical operations simply in a very short time from its own machine park or in collaboration with local mechanical partners.
Curved stainless steel rolled pieces
For the manufacture of shells DVAI has several rolling machines, in addition to shells, we can manufacture rolled pieces (supports, reinforcements) in any type of stainless steel grade and for lengths up to 3 meter. Discover in more detail the manufacture of rolled stainless steel pieces.